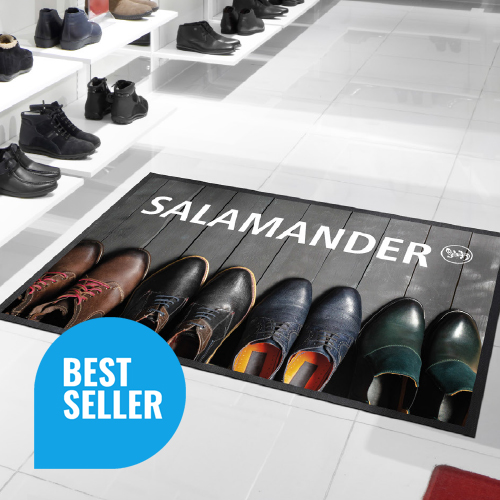 PHOTO Advertising mat. Price from 59,00€
Advertising mat with razor sharp full color print.
As business gift or as advertising at your reseller? When you need affortable advertising mats with an razorsharp print! For example print photos with full four-color printing.
Ask for a quote for larger quantities! Is printed in thousands as advertising in shops, bars, show rooms etc. Very affordable prices in larger orders and cheap shipping due to its lightweight
Chose Photo:
•
Photo print
•
Advertising space on the floor
•
Rubber bottom
Price from: 59,00€
VAT 0%
Delivery costs are not included the price. Delivery to your door starts at 26.00 € (VAT 0%)
Standard sizes:
40x60cm • 50x75cm • 60x85cm • 85x120cm • 85x150cm • 85x300cm • 115x180cm • 150x300cm

Due to security settings some may have a problem to send a quote request via the form.
You can also send a quote request via email to info@mainosmatto.com
Remeber to mention which product and size you are interested in