You get the print for free
You do not have to pay for the print when you have chosen to get a high quality mat to your spaces, the print is free. Our mats works as anti-slip, reduces the floors wear and welcomes your guest. We make this easy for you.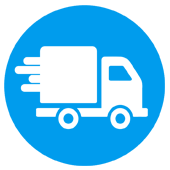 We always deliver to your door.